Coronavirus (Covid-19) Rapid Test Kit
The New Coronavirus (COVID-19) IgG/IgM Rapid Test Device is a rapid chromatographic immunoassay for the qualitative detection of IgG & IgM antibody of New Coronavirus in human whole blood, serum or plasma as an aid in the diagnosis of COVID-19 virus infections.
Suspect of covid-19 coronavirus can test with the rapid testing kit.
Diagnosed with the rapid test kit and get instant result in 15 mins.
Steps
1. Collect blood/serum/plasma sample.
2. Add blood/serum/plasma sample to sample well.
3. Place 2-3 drops of buffer in sample well.
4. Read results after 15 minutes.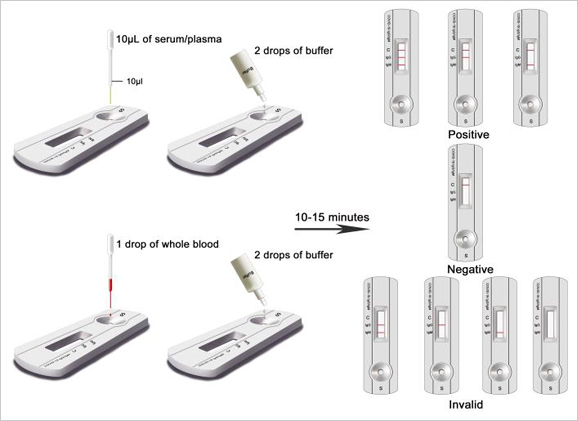 Do stay healthy and wear face mask, and wash hand often with hand sanitizer.
Like Coronavirus (Covid-19) Rapid Test Kit?
Send in your enquiry details and we shall get back to you asap.
KL Gifts Wholesale Price
Hotline: 03-7981 2999 for Premium Gift Catalogue and Pricelist. ------------------------------------ Custom made manufacture of corporate gift products, provide idea, gifts' brain storming and beyond creative design & logo render production manufacturer. Specialise in Corporate Gift, Annual Dinner Door Gift, Customized Promotional Free Gifts etc. Distribute around Malaysia to Kuala Lumpur, Selangor, Penang, Johor Bahru, Sabah & Sarawak corporate gifts distributor. Our gifts are mostly imported from China, Hong Kong, India.

- Barang Jenama Harga Borong Jualan Murah -