Disposable 3-Ply Face Mask
3-Ply Melt-Blown Filter Face Mask
1st layer: Polypropylene anti-stick non-woven fabric to block droplets etc
2nd layer: Melt-blown fabric to filter non-oily particles in the air
3rd layer: Polypropylene anti-stick non-woven fabric to absorb breathing heat, not fuggy
Ready Stocks Face Mask available cash and carry, facemask available at wholesale price.
Current Ready Stocks
3-Ply Quality Face Mask = RM1.40/pc
50 pcs/pack @ 60 packs per carton. = RM 4,200.00 /ctn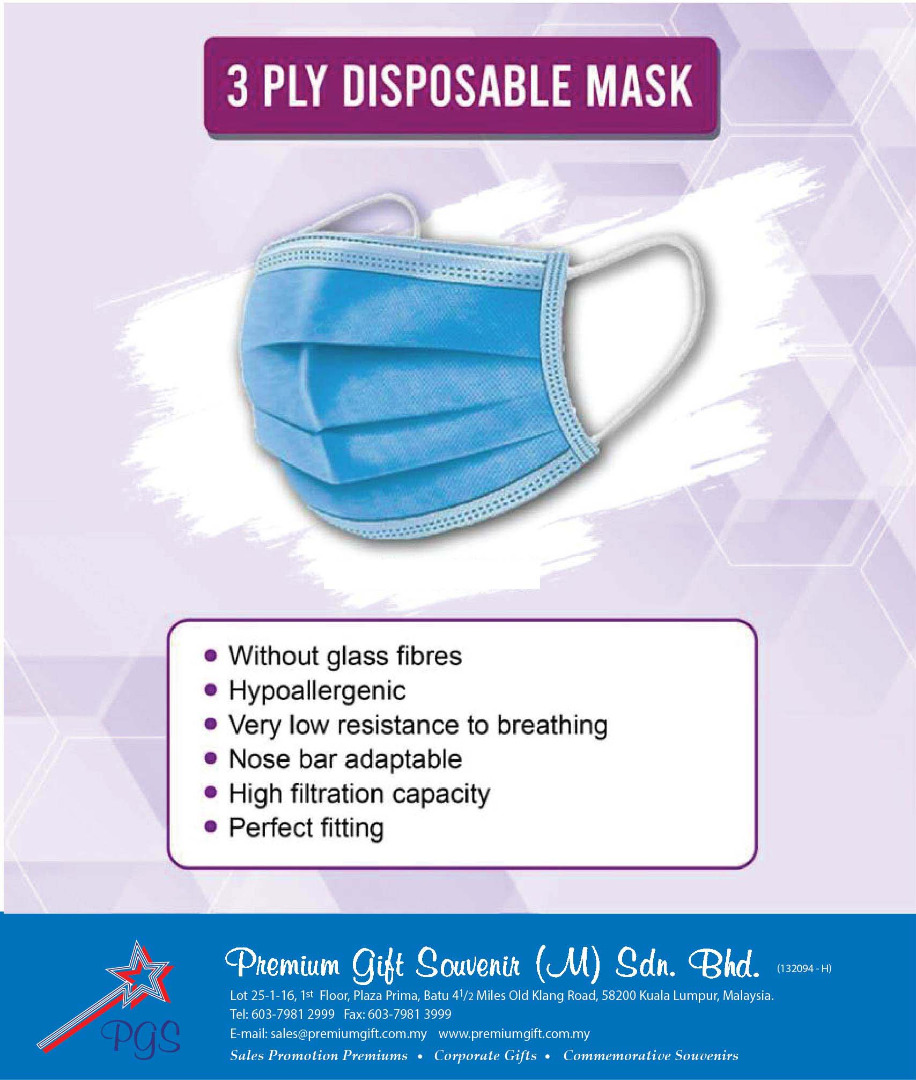 3 Ply Filter Disposable Face Mask
Big Carton Box: 40 small box inside (50pcs Face Mask per small box)
Big Carton Box Size: 52(L) x 38(W) x 30(H)cm
= 2,000pcs Face Masks per carton.
Face Mask Product Features: ~
* Color: White Blue
* Packaging: Box of 50pcs
* Design: Earloop 3-Ply Pleated Design
* Full width covered nosepiece gurantees proper closure and reduces the chance of wire exposure
– Without glass fibres
– Hypoallergenic
– Very low resistance to breathing
– Nose bar adaptable
– High filteration capacity
– Perfect fitting
Model: 2100000 roes
Box Size: 18(L) x 10(H) x 7(W)cm
Weight: 140g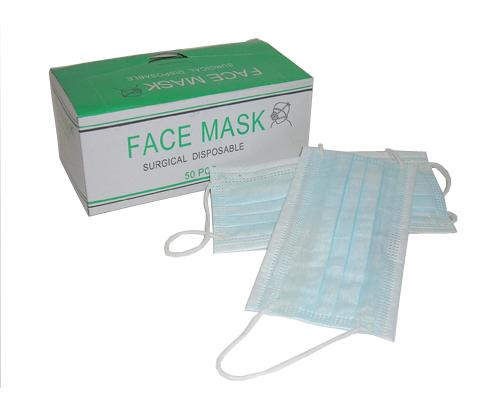 Health officials have recommended that even seemingly healthy people wear masks over their mouths and noses when venturing out of their homes into places where it is difficult to maintain distance from other people.
Recommended usage for protection against haze, air pollution, dirt & virus infection.
Eg. SARS / MERS / Covid-19
---
N95 Grade Face Mask
Washable CM PPE N95 Grade
China LA Certified, ISO9001 : 2000
Price: RM 5.00/pc
Bulk Price: RM 4.00/pc @ 50pcs rm200
Weight: 820g
Size: 20 x 38 x 9cm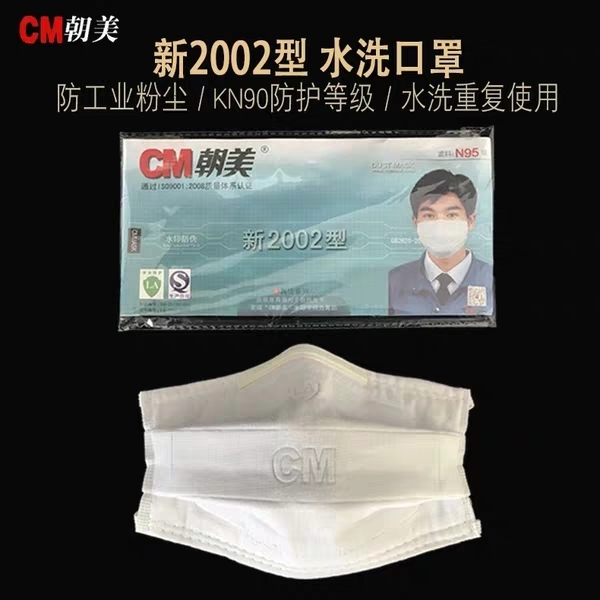 Malaysia Disposable Face Mask Wholesale Supplier.
We also supply hand sanitizer, covid-19 rapid testing kit to diagnose coronavirus infection in 15 mins.
Like Face Mask?
Send in your enquiry details and we shall get back to you asap.
KL Gifts Wholesale Price
Hotline: 03-7981 2999 for Premium Gift Catalogue and Pricelist. ------------------------------------ Custom made manufacture of corporate gift products, provide idea, gifts' brain storming and beyond creative design & logo render production manufacturer. Specialise in Corporate Gift, Annual Dinner Door Gift, Customized Promotional Free Gifts etc. Distribute around Malaysia to Kuala Lumpur, Selangor, Penang, Johor Bahru, Sabah & Sarawak corporate gifts distributor. Our gifts are mostly imported from China, Hong Kong, India.

- Barang Jenama Harga Borong Jualan Murah -