Soft PVC Exhibition Paper Holder
Transparent Exhibition Lanyard Paper Card Holder, ID Card Holder.
PVC Holder Size: ~
981 : 10cm(W) x 14cm(H)
989 : 8cm(W) x 10cm(H)
984 : 6.5cm(W) x 9.3cm(H)
983 : 9.5cm(W) x 6.5cm(H)
982 : 10.8cm(W) x 7.5cm(H)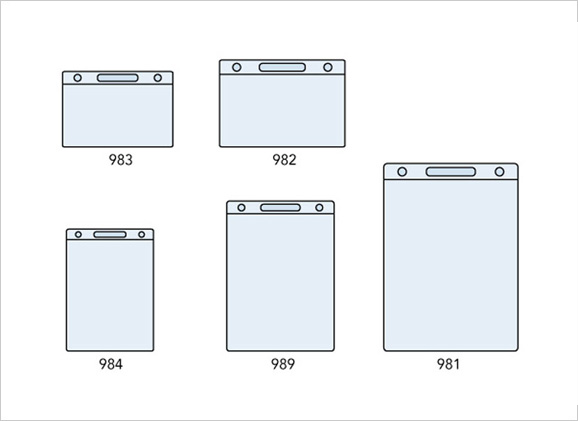 Like Soft PVC Holder?
Send in your enquiry details and we shall get back to you asap.
KL Gifts Wholesale Price
Hotline: 03-7981 2999 for Premium Gift Catalogue and Pricelist. ------------------------------------ Custom made manufacture of corporate gift products, provide idea, gifts' brain storming and beyond creative design & logo render production manufacturer. Specialise in Corporate Gift, Annual Dinner Door Gift, Customized Promotional Free Gifts etc. Distribute around Malaysia to Kuala Lumpur, Selangor, Penang, Johor Bahru, Sabah & Sarawak corporate gifts distributor. Our gifts are mostly imported from China, Hong Kong, India.

- Barang Jenama Harga Borong Jualan Murah -