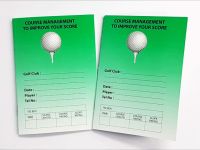 Golf Course Management Booklet
To improve your score
RSP: RM 3.00/pc
How to use "Managing the Course"
Regardless of your golf skill level, you can benefit from understanding the subtleties of each golf course you play.
Knowing where to hit your golf ball, what to avoid, how to play a shot, what to be concerned about when approaching the green, where the pin position can cause some concern… can give you a definite advantage in trying to improve your scores.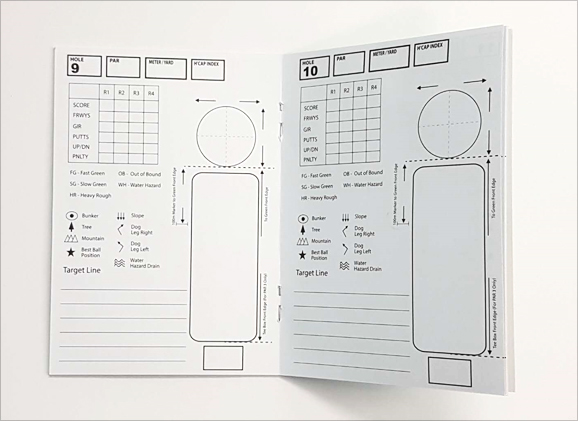 This golf course management book does not improve your swing or get you to hit the ball further, but it does get you think about the course and how you should play it based on your skill level.

And by you noticing what to avoid or where to hit that chip shot and noting your findings for future play, you will begin to see the subtleties in ways you have never seen before and able to draw those observations time and time again.

If you know the green slopes to the front from a certain position then you will know to play your ball further onto the green so it will hold and stay on that part of the green, for example. If the pin is placed close to the slope then maybe it is best for you to play the smart shot to a safe position and hopefully two putt for your bogey rather than getting too cute and ending up with a triple bogey.

That is the different between truly knowing the course and not. Knowing the course will help you to make better decisions.
Like Golf Course Management Booklet?
Send in your enquiry details and we shall get back to you asap.
KL Gifts Wholesale Price
Hotline: 03-7981 2999 for Premium Gift Catalogue and Pricelist. ------------------------------------ Custom made manufacture of corporate gift products, provide idea, gifts' brain storming and beyond creative design & logo render production manufacturer. Specialise in Corporate Gift, Annual Dinner Door Gift, Customized Promotional Free Gifts etc. Distribute around Malaysia to Kuala Lumpur, Selangor, Penang, Johor Bahru, Sabah & Sarawak corporate gifts distributor. Our gifts are mostly imported from China, Hong Kong, India.

- Barang Jenama Harga Borong Jualan Murah -