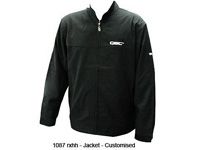 FG Corporate Jacket Supplier in Malaysia, black design promotional jacket for working executives, business firm private sectors and government departments.

Corporate Jacket
Stylist formal wear mens jackets that suitable for any business occasions.
Ready Stocks for Corporate Jackets available. Logo embroidery service provided.
Corporate Coat with Collar, multi-purpose buckle (zipper buckle) or zipper, easy suitable for work and activities. Jackets are the most common of people in modern life, popularity began since the last 80's century.
Brand: Flavio Giovanni
Available Jacket Size: S / M / L / XL / XXL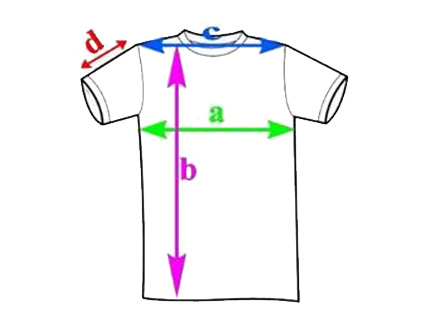 MEASUREMENT
(IN INCH)
 S
 M
 L
XL

 XXL
HALF CHEST (a)
20.00
21.25
23.00
24.00
25.00
LENGTH FM HSP (b)
22.25
24.50
26.75
27.25
28.75
SHOULDER (c)
16.75
18.00
19.25
19.50
20.50
SLEEVE LENGTH (d)
20.50
23.00
23.75
24.00
26.00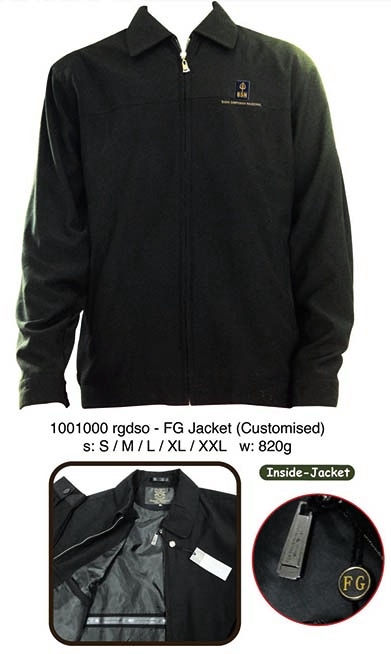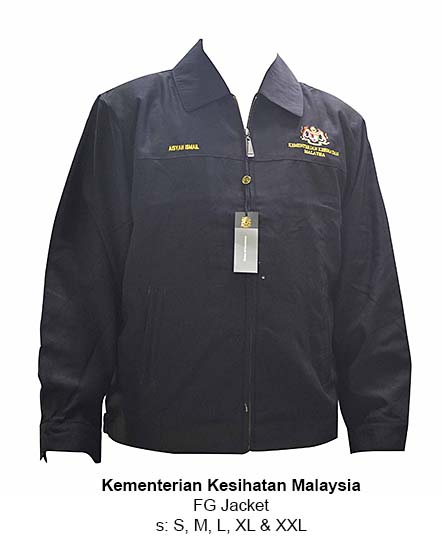 FG Coat Blazer Kementerian Kesihatan Malaysia example.
You can design your jacket with own company logo embroidery.
Like Flavio Giovanni Corporate Jacket?
Send in your enquiry details and we shall get back to you asap.
KL Gifts Wholesale Price
Hotline: 03-7981 2999 for Premium Gift Catalogue and Pricelist. ------------------------------------ Custom made manufacture of corporate gift products, provide idea, gifts' brain storming and beyond creative design & logo render production manufacturer. Specialise in Corporate Gift, Annual Dinner Door Gift, Customized Promotional Free Gifts etc. Distribute around Malaysia to Kuala Lumpur, Selangor, Penang, Johor Bahru, Sabah & Sarawak corporate gifts distributor. Our gifts are mostly imported from China, Hong Kong, India.

- Barang Jenama Harga Borong Jualan Murah -