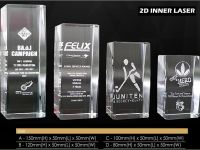 Crystal Paper Weight
We are able to laser your logo, text & picture on the crystal paperweights.
Available Crystal Block Sizes: ~
– Size A: 15 x 15 x 5cm
– Size B: 12 x 15 x 5cm
– Size C: 10 x 15 x 5cm
– Size D: 8 x 15 x 5cm
Crystal Cube Paper Weight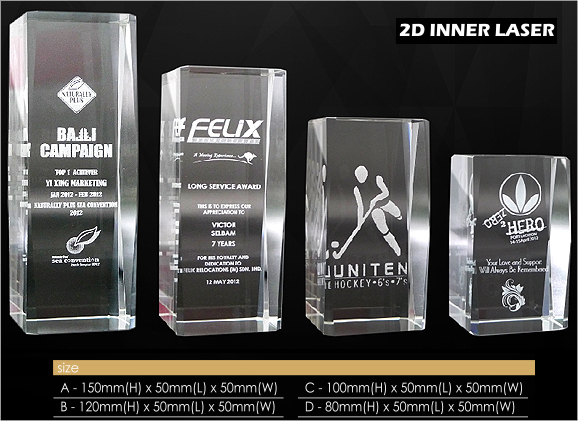 Like Crystal Paper Weight (2D inner laser engraving)?
Send in your enquiry details and we shall get back to you asap.
KL Gifts Wholesale Price
Hotline: 03-7981 2999 for Premium Gift Catalogue and Pricelist. ------------------------------------ Custom made manufacture of corporate gift products, provide idea, gifts' brain storming and beyond creative design & logo render production manufacturer. Specialise in Corporate Gift, Annual Dinner Door Gift, Customized Promotional Free Gifts etc. Distribute around Malaysia to Kuala Lumpur, Selangor, Penang, Johor Bahru, Sabah & Sarawak corporate gifts distributor. Our gifts are mostly imported from China, Hong Kong, India.

- Barang Jenama Harga Borong Jualan Murah -